CLG Music & Media Distribution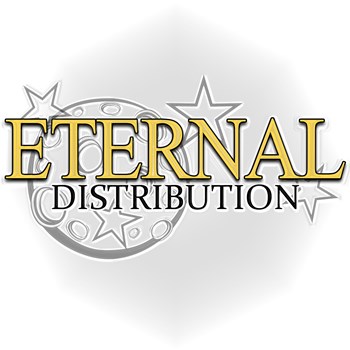 CLG Music & Media's distribution services are for mid to advanced level artists and labels. We operate more like a Sony Red or Universal Music Group than a digital aggregator like CD Baby or Tunecore. Our goal is to represent the top up and coming artists who are looking for a truly golden opportunity to "up their game." Our goal is to secure special placement with digital retailers (examples include things like banner ads on iTunes, playlists on Spotify, Apple Music and Tidal, etc.) and we're very good at it. There are never any guarantees but we do our best to help you move forward. Working with quality artists and labels allows us to continue providing high level services to our artists and labels. If you have a story to tell we'll present your new releases to the taste makers at the top digital retail sites. This is what sets us apart. Your hottest song on a Spotify or Apple Music-sponsored playlist can radically alter your name recognition with those who matter most – the music fans. Is your music career on the upswing? If so, we'd love to work with you.
Worldwide Digital Distribution
Get Paid Monthly
Collect Royalties from YouTube
Physical distribution included*
iTunes & Google Play Pre-Order
iTunes Pre-Order Promotional Pricing
iTunes Instant Gratification Tracks
Submit Music to Pandora
You keep 90% of Net Revenue received
Candidates must be pre-qualified prior to purchase
* CD singles not eligible for physical distribution. Only EPs/Albums with four or more tracks with a Suggested Retail Price of $5.98 or greater are accepted.
What stores will my music be available through?
Digital Stores
iTunes
Apple Music
Google Play
AmazonMP3
Spotify
Tidal
Deezer
ClaroMusica
Pandora (subject to approval/acceptance)
Saavn
MediaNet
150+ other stores
Physical / Online Stores
Best Buy.com (online)
FYE.com (online)
Amazon.com (online)
BN.com (online)
15,000+ brick and mortar record stores worldwide. Placement at physical retail is at the discretion of each retailer.
How often do you pay artists/labels?
We pay within 15 days of receiving payment from our distribution partners.
How will I receive my digital sales reports?
We use Box.com as a data warehouse. Your digital sales reports are added to your folder once a month, typically on or before the 15th day of the month. The reports are provided as .XLS or .CSV file formats.
What file formats do you require for digital distribution?
Standard Audio: we require stereo .WAV files according to the following specifications: 16 bit (sample size) @ 44.1 kHz (sample rate), 1411 kbps (bit rate).
High Definition Audio: we require stereo .WAV files according to the following specifications: 24-bit (sample size) @ 44.1, 48, 88.2, 96, or 192 kHz (sample rate), 2116.80 as the kbps (bit rate).
Image: Cover image files must be submitted according to the following specifications: 3,000 pixels by 3,000 pixels at 300 dpi (dots per inch). The image must also be presented in .JPG format.
In order for the stores to accept your artwork, it needs to meet several technical criteria:
-JPG
-Perfect square
-3000 x 3000 pixels preferred (absolutely no less than 2500 x 2500 pixels in size)
-Best quality RGB Color Mode (this includes black and white images)
What kind of information do you request during the sign up process?
How do I submit digital audio and image files to you?
We have a submission form and, during the set-up process, you will be able to submit files from the form using Dropbox. If you don't have a Dropbox account, you can simply provide a link to your files on any other cloud-based service (Box.com, WeTransfer, etc.). Just paste a link in the Comments section at the end of the sign-up form. You can also submit a ticket through our Help Desk.
To get started, simply decide click the "Get Started" button. That will lead you directly to the sign-up form. Once complete, you will be forwarded to the product page where you can add the service to your cart and complete the checkout process.
How far in advance do I need to present my material for distribution?
To ensure your music will appear on all stores by street date, we ask that you present all materials 8 weeks prior to street date. This gives us the greatest chance of securing placement and/or playlists with key digital outlets. Set your release date at least 3-4 weeks in advance to take advantage of iTunes pre-order. If you're in a rush, we can typically get titles up on the main stores (iTunes, AmazonMP3 and Google Play) within 3-5 days (excluding weekends and holidays). But, with rush releases, we can't guarantee release dates.
How does the physical distribution process work?
All physical product must have a UPC on the packaging in order to be distributed. If you don't have a physical UPC code on the packaging, we won't be able to distribute the product.
We ask you to send us five (5) units via U.S. mail at the time you order service. We will stock your product on a consignment basis and pay you once we receive payment from customers. To encourage retailers to order the product, we don't list product as "special order only." So this increases the likelihood of returns. As such, we hold an ongoing 20% returns allowance to account for any potential returns.
How do I get help if I have a problem with my release?
Please submit a ticket through our Help Desk.