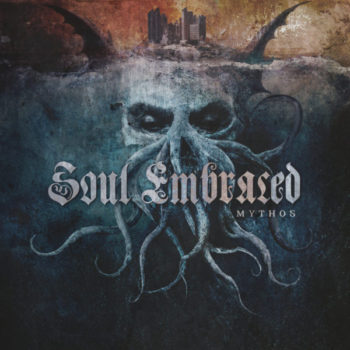 With over 15 years meeting the specific needs of the entertainment industry, we thoroughly understand your market. By asking simple, common-sense questions, we help guide our customers to a greater awareness of the needs and dynamics associated with each particular industry. So whether you're a musician, an artist, an author, a comedian, a speaker or a small business, we can help develop multiple branding/imaging concepts appropriate to your specific field and transform your image from ordinary to extraordinary.
Our experienced design team provides the results you naturally expect from top-notch graphic designers. We have purposely built flexibility into our process by allowing outside designers direct access to our team in order to produce the highest quality results possible. Each member of the CLG Music & Media team is adept at dealing with questions or problems facing the outside designer, and is available to discuss the finer points and/or make necessary tweaks to the design along the way. So whether you are looking for a design team to build a campaign from the ground up or a team to add the finishing touches on a project already underway, we are ready to meet your needs every step of the way.
Contact us if you're interested in having us design your next project using the form at the bottom of this page.
| | |
| --- | --- |
| Inserts with Tray Card | Price |
| 2 panel insert |  $                    350.00 |
| 4 panel insert |  $                    475.00 |
| 6 panel insert |  $                    600.00 |
| 8 panel insert |  $                    700.00 |
| 10 panel insert |  $                    800.00 |
| 12 panel insert |  $                    900.00 |
| 16 panel insert |  $                1,000.00 |
| 20 panel insert |  $                1,100.00 |
| 24 panel insert |  $                1,200.00 |
| Sleeves & Wallets | Price |
| 2 panel jacket |  $                    250.00 |
| 4 panel wallet |  $                    450.00 |
| 4 panel DVD wallet |  $                    450.00 |
| 4 panel wallet w/pocket & 4 panel insert |  $                    575.00 |
| 6 panel wallet |  $                    475.00 |
| Digipaks | Price |
| 4 panel digipak |  $                    450.00 |
| 6 panel digipak |  $                    475.00 |
| 8 panel digipak |  $                    700.00 |
| 4 panel digipak w/pocket & 4 panel insert |  $                    700.00 |
| Other Board Packaging | Price |
| Large Folder |  $                    700.00 |
| Gatefold Brochure |  $                    700.00 |
| Jewel Case Sleeve |  $                    250.00 |
| DVD Case Sleeve |  $                    250.00 |
| DVD Cases | Price |
| DVD Case Wraparound |  $                    325.00 |
| DVD Case w/2 panel insert |  $                    475.00 |
| DVD Case w/4 panel insert |  $                    575.00 |
| 4 panel DVD digipak |  $                    475.00 |
| 6 panel DVD digipak |  $                    575.00 |
| Vinyl Packaging | Price |
| 7″ record jacket (no spine) |  $                    325.00 |
| 12″ Euro jacket (no spine) |  $                    325.00 |
| 7″ 4 panel gatefold record jacket w/spine |  $                    550.00 |
| 12″ 4 panel gatefold record jacket w/spine |  $                    550.00 |
| 12″ record jacket w/spine |  $                    325.00 |
| Vinyl label |  $                    125.00 |
| Printed inner sleeve |  $                    325.00 |
| More Stuff |  Price |
| Digital Cover Design |  $                    150.00 |
| Custom Logo |  $                    300.00 |
| 11″ x 17″ Poster (free when added to a replication order) |  $                    150.00 |
| 18″ x 24″ Poster (free when added to a replication order) |  $                    175.00 |
| Postcard |  $                      100.00 |
| Flyer |  $                    200.00 |
| PDF Press Kit |  $                    300.00 |